Where to start on this one? This was the cake(s) of the year! Jason and Lindsey had a non-traditional (and may I say awesome) approach to what they wanted for their wedding cake. As soon as they found my site and saw Franks Donut Cake, they emailed me. They both were set on having 6 separate donut cakes as their wedding cake. We collaborated for a few months on designs and flavors and this is what resulted.
First up is my favorite Simpson's-Movie-inspired donut. Lets name it the homer. The Homer consists of Red Velvet Cake with Cream Cheese Frosting.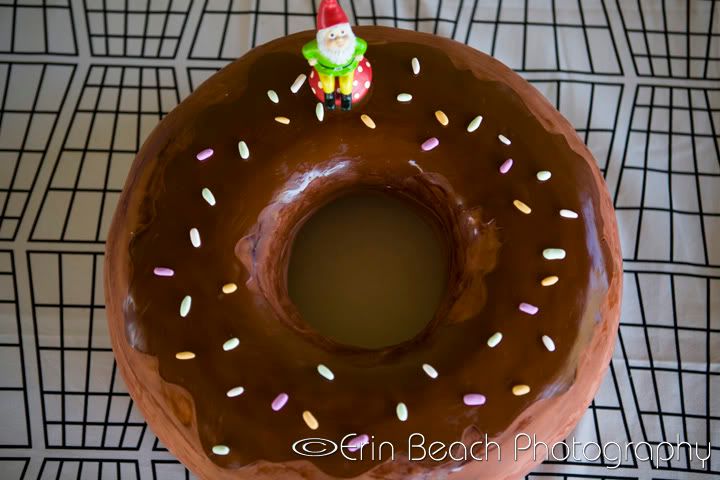 This WALL-E caramel iced donut consists of Caramel Swirled Vanilla Cake with Vanilla Buttercream.
A shot of all six cakes- at left center is the jelly donut consisting of Vanilla Bean Cake with Raspberry Preserves and Organic Raspberries. To the right is the EVA chocolate iced donut consisting of Chocolate Fudge Cake with Milk Chocolate Buttercream and Organic Raspberries.
This donut consists of Toasted Coconut Cake with Lemon Curd.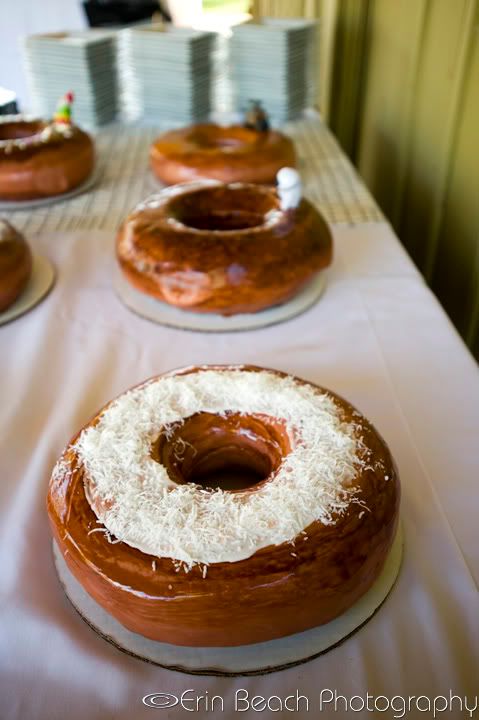 Many blessings Jason & Lindsey!
The Haber's Wedding Donuts created September.26.2008